( 053 222 525 en/fr )
Eddy Elephant Chiang Mai is a unique ride with your elephant and definitively the best elephant tour.
Do you know? CHANG MEANS ELEPHANT IN THAILAND, see the video here
Learn how to care and respect elephant.
How will be your day?
After pick you up at your hotel around 9.am, your day will start with a stop at the local market to buy some bananas to treat your new buddies. After arriving at Eddy Elephant camp with a small group you will learn how to communicate with your elephant.
One time you feel comfortable with the Ahhh Owww and others elephant language you will be served a delicious Thai lunch.
Afternoon time with your elephant, you will ride and trek in the jungle and finish your day having a bath and playing in the river with your big buddy.
Watch the video below and book now !
One of the best tour in Chiang Mai is closing up to a real elephant. Eddy is the owner who care of his 5 elephants. Eddy is a very good host and will make your day very special and beautiful. Join a small group of enthusiast andl learn about the pachyderms behaviors, how to control and bathing them as you are a mahout (elephant conductor).
After your day you will be able to ride elephants through the jungle. So, come to Enjoy!
Eddy Elephant Chiang Mai Activities Schedule
Pick up at your hotel / guesthouse between 08.30-09.00 a.m.
Buy bananas at the local market
Head to our camp about 1 hour
Change the provided clothes as a mahout
Feed elephant and make your first contact
Learn about elephant and instruction and how to ride them
Lunch
Ride the elephant through the jungle
Back into the river and bath your elephant
Back around 4.00-5.00 p.m.
---
Reserve your seat now: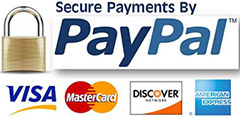 All transactions are secured by Paypal
---
This post is also available in: French Chinese (Simplified) Spanish